Tournaments and
Other Competitions
CFC teams also compete in tournaments and off-season league play. Coaches and team managers choose additional tournaments and indoor leagues at their discretion. CFC teams have played in tournaments throughout the Northeast Region, including Massachusetts and New Hampshire. All teams compete in tournaments that are agreed upon by the club's technical staff.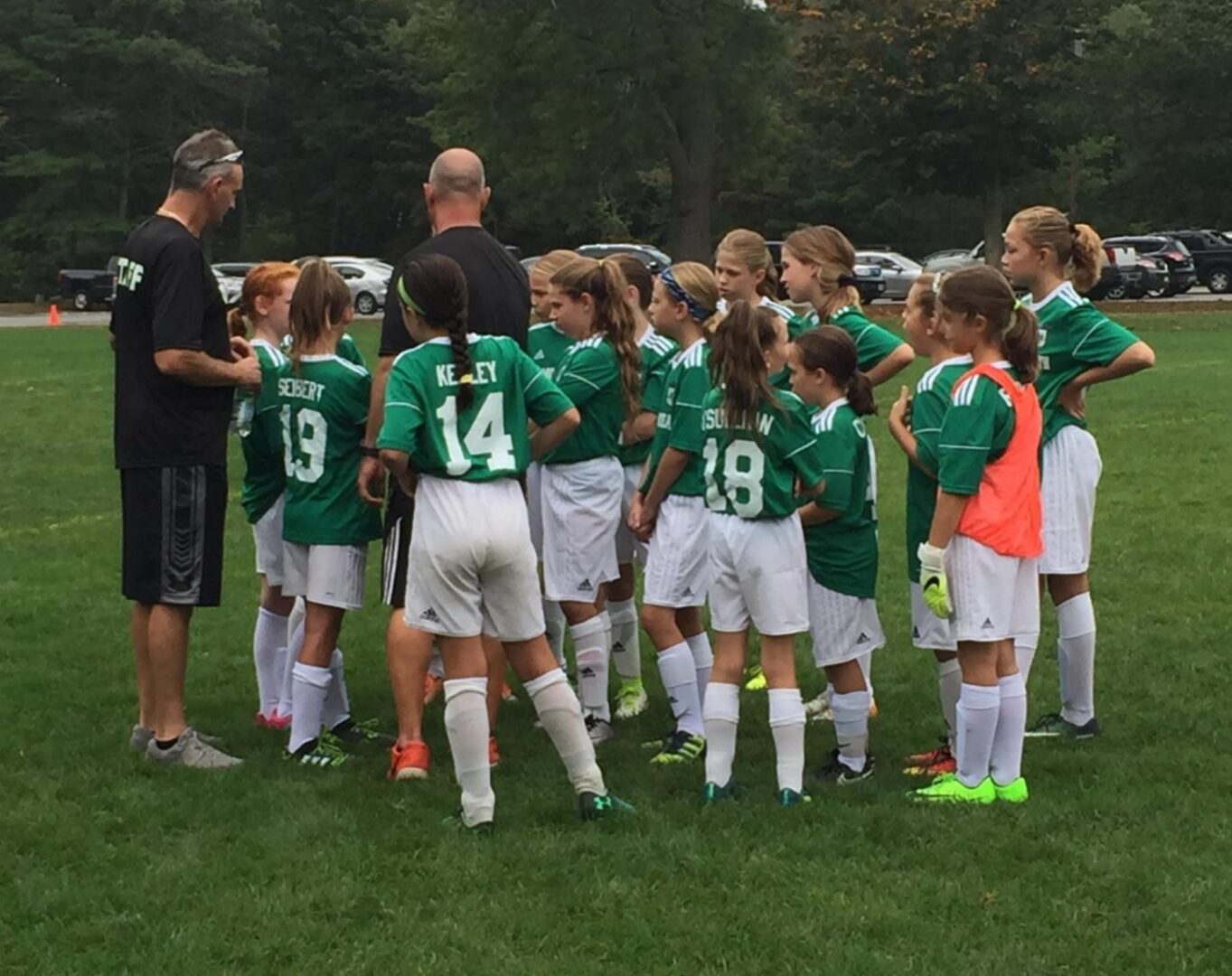 The focus of CFC's team and group training is the respective individual player's technical development, particularly at younger ages. Tactical development, as well as soccer fitness, is a critical component of training. There are several different training opportunities for players, including team training, specialty training sessions, and group training.
Items to Bring in Training
All players need to attend training in appropriate soccer gear. 
Players are expected to bring their assigned items to each training event.
Our players are not the only ones to attend training. Our coaching team attends coach training sessions. Further, our director of coaching works with coaches, players, and teams to advance the quality of our training sessions.
Training and
Game Locations
CFC's home fields are mostly in Braintree. Training events are at various locations in and around Braintree, with limited exceptions. Away games are located in various locations across the State of Massachusetts and could include locations in surrounding states.
Our Game and
Training Locations
If you want to learn more about the current game address and location information, please connect with us.
Team Organization
/Communication
The primary means of communication from coaches and directors to players and parents is email. Many of our teams also coordinate team events via mobile applications such as team snap. CFC seeks to keep in constant contact with its players. Other communication resources for parents include the CFC website, where players and parents can view a comprehensive schedule of training, game, and special events.